Episodes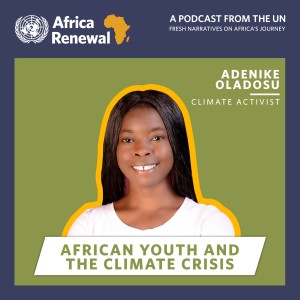 Wednesday Apr 06, 2022
Wednesday Apr 06, 2022
The global climate conference (COP27) is scheduled to be held in Egypt in November 2022. In this episode, Adenike Oladosu, a Nigerian youth climate change activist, talks about the impact of climate change on women and girls and why "delaying [action] is denying the urgency of the climate change crisis in Africa." Ms. Adenike is an eco-feminist, climate justice activist, eco-reporter and founder of ILeadClimate. She also leads Fridays for Future Nigeria (@FridaysNigeria).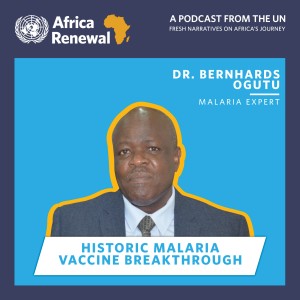 Wednesday Mar 02, 2022
Wednesday Mar 02, 2022
Last year, the WHO recommended the widespread use of the malaria vaccine among children. In this episode, Dr. Bernhard Ogutu, a scientist who worked on the game-changing vaccine, talks about the years of research and technological advances that made it possible. Dr. Bernhard Ogutu (Kenya) is the Chief Research Officer at the Kenya Medical Research Institute and the founding President of the East African Chapter of the Association of the Clinical Research Professionals (ACRP).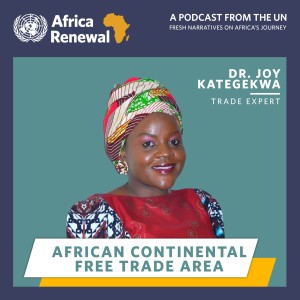 Thursday Feb 10, 2022
Thursday Feb 10, 2022
In this episode, Dr. Joy Kategekwa, a trade law expert who is one of the architects of the African Continental Free Trade Agreement (AfCFTA), talks about the historic agreement that set the stage for the creation of one single African market for goods and services. Dr. Kategekwa (Uganda) is the regional strategic advisor to the Assistant Administrator and Director for the Regional Bureau Africa at the United Nations Development Programme (UNDP).